As many know, Venus and Serena Williams' every move, at least until they reached the heights of their tennis careers, was planned by their father, Richard Williams. Richard had a diary and pen with him and is said to have written almost the entire travel map of his two daughters. While many think that his road map largely revolved around tennis, this was not the case.
Going back in time, in 1997, in an interview with the New York Times, Richard opened up about his plans for Venus and Serena outside of tennis. Despite being a regular interview, the plan came to light as it included the grandchildren of both tennis legends.
ADVERTISEMENT
The article continues below this ad
Richard Williams emphasizes the importance of education
Back in time. Venus Williams she made her debut at just 14 years old at the Bank of the West Classic. She was in a strong position from the start of her career, winning her first major at the age of 17 at the 1998 Australian Open. Teaming up with Justin Gimelstob, Venus secured the mixed doubles title.
In the future, she won her first women's doubles at the age of 18 and the singles title at the age of 19. While the statistics may seem appreciable to many, few know that 19 was the retirement age set by her father Richard. Unveiling his road map for his daughters, Richard began by saying: "I prefer to retire at 19, but Venus says, 'No, Dad, 23, 24.'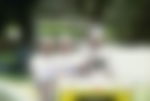 Today, the Williams sisters enjoy the title of two of the most outstanding sports figures in history. However, the mega aura of the two did not stop Richard from emphasizing the importance of education. Although Venus and Serena became dominant players in a very short time, Richard made sure in his plan to send them to college.
Richard continued to develop a post-retirement plan: "They should spend the first six months of the year traveling the world and then go to college full-time."
Post-college plan for Venus and Serena Williams
As mentioned earlier, much of Venus and Serena's life has already been planned by Richard. After tennis and college, Richard focused on a means of income for the two of them. In other words, starting your own businesses. "Until the 26th [they] he can start setting up companies."
ADVERTISEMENT
The article continues below this ad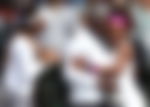 In line with their father's expectations, they both own a number of companies today. While Venus has her own clothing line 'Eleven by Venus', Serena on the other hand has ventured into diversified business such as venture capital, jewelry, clothing line, etc.
Check out this story – The world's richest tennis player revealed and it's not Serena Williams, Roger Federer or Rafael Nadal
ADVERTISEMENT
The article continues below this ad
Last but not least, while talking about his desire to be a grandfather, Richard Williams mentioned his plan for the Williams sisters after they both achieve everything. Reaching the final stage of your plan, Guardian reported him with the words:'By 35, they could produce grandchildren, new miracles. "I don't want a bunch of gum-chewing illiterates on my hands when I finish my tennis career."
Similar to these, Richard also made a number of other plans for his daughters. Not to mention defying these plans, Venus and Serena Williams are two of the most famous female tennis players of all time today. Needless to say, they're taking their father's plan one step further, and the two are still playing well into their 40s.