The much-anticipated comeback of tennis legend Serena Williams did not turn out the way her fans wanted. Harmony Tan defeated the American player in the first round of Wimbledon. Serena was absent from the center court centenary celebrations of the Wimbledon Championships.
The reason for this was her dissatisfaction with not being able to have five cars during the tournament.
ADVERTISEMENT
The article continues below this advertisement
Why didn't Serena Williams join the Wimbledon centenary celebrations?
Serena Williams requested the use of five spare cars during the event Wimbledon championship. However, this was denied to her. This was because she wanted them after a 24-hour window after a player was removed from the tour. According to the report's claim, the American player wanted five cars for herself. These were for her husband, her sister, her mother, and her coach.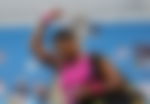 Source he said, "She was told it wasn't possible because other players had to use them. She wasn't happy. Maybe that's why she refused to take part in the centenary parade.' The authorities are said to give each player one courtesy car during the tour.
However, higher players get two cars as exemptions.
Where was Williams at the time of the centenary celebrations?
ADVERTISEMENT
The article continues below this advertisement
This denial reportedly caused her to miss the grand celebration. However, none of the claims were verified by the player herself. Serena Williams enjoyed time at the Rolling Stones concert with her husband in Hyde Park. She also went to the premiere of 'Thor: Love and Thunder' in Leicester Square.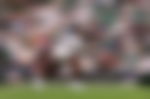 The celebration was attended by tennis legends such as Chris Evert, Rod Laver, Billie Jean King, Roger Federer and players like Simona Halepova, Raphael Nadal and Novak Djokovic.
ADVERTISEMENT
The article continues below this ad
CHECK OUT THIS STORY: The greatest comebacks in tennis
The champion of 23 Grand Slams did not achieve the desired results at SW19. However, this does not dampen her spirits and she is still optimistic about the US Open.